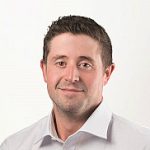 Jared Bell - Vice President
Jared is a chartered professional accountant with Avail CPA in Taber.  He joined the Chamber board in 2017.  he is a third generation Taberite and proud of this fact.  He grew up spending time on his grandparents farm east of town and hopes to one day return to rural living.  He graduated from the University of Lethbridge in 2010 and obtained his designation as a Chartered Accountant in 2012.  He also serves as director of the APIA (Alberta Potato Industry Association) and he enjoys giving back in these capacities.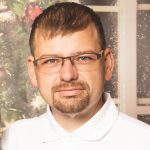 Chase DeSchover
Chase originally from Calgary, moved his family and business to Taber in 2015. Chase along with his wife and parents own and operate Technotrash, an electronic recycling processor contracted under the Alberta Government to keep Alberta's e-waste out of landfills. Chase is hopeful his 20 years in the recycling industry and knowledge of business will prove to be an asset for the Chamber.  When Chase isn't behind the wheel of a piece of equipment, talking about the good old days in the e-waste world or tinkering with something neat that's came into the facility, he can be found at home enjoying some down time with his family.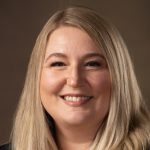 Carly Firth - Town of Taber Representative
Carly has lived in Taber for almost her whole life and is grateful for the privilege to serve her community as a Councillor for the Town of Taber. With a background in media, management, and education she is excited to work with the Taber Chamber of Commerce to support local businesses and promote this vibrant community as a great place to grow. Carly serves on a number of boards in her role as a Councillor and a few others in a volunteer capacity. In her free time, Carly enjoys camping with her family, travelling to new places near and far, and writing about herself in the third-person.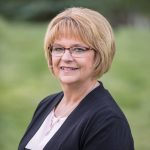 Malinda Harris
Malinda has lived in Taber for the past 33 years with her husband Merrill.  They farm west of Taber and have 5 children and 3 grand children.  Malinda bought the former Pats Flowers in 2013 and re-branded as Garden Gate Floral.  She believes Taber can remain a vibrant community and welcomes new economic development and encourages the residents of Taber to show their support for the community by supporting local businesses.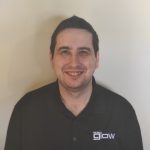 Matt Peleskey
Matthew was born in Taber and graduated from the Lethbridge College with a diploma in Multimedia Production. He started his own Sound, Lighting & DJ company, Micro Glow in 2015. Matt loves being involved with the arts and entertainment community and has been involved with the Taber Players since 2012.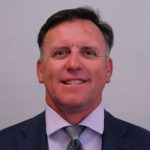 Rick Popadynetz
Rick was born in Taber.  He received his journeyman carpenter certificate in the year 2000.  Rick has worked on many projects in Taber, most recently the St. Patrick's school redevelopment. Rick has coached hockey, baseball and is the local announcer at high school football games. He currently serves on the Join Economic development committee, the Taber softball and baseball enhancement society and the Eagle Spirit Nest Community Association.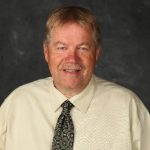 Harry Prummel
Harry owns and operates Interior Design Trends & the Taber Bowling Centre as well as numerous rental properties. He currently chairs the Council of the Christian Reformed Church in Taber.  He feels after being a business owner for 30 years it was time to be a Director on the Chamber as he strives to do his utmost for the furtherance of our community.  He is married to Arlene and they have 3 children and 6 beautiful grandchildren.
Joanne Sorensen  - Past President
Joanne Sorensen is the Office Manager and HSE Coordinator in the family run business of Ar-Tech Coating. Joanne lives in Taber with her husband Martin and have two beautiful daughters. Both Joanne and Martin grew up in Taber and after attending secondary education in Edmonton, they moved back to Taber to work and raise their family. Joanne has been a member of the Taber Chamber executive since 2016 and is the current president, co-chair of the Joint Economic Development Committee (JEDC), co-chair of the Lethbridge College's Corporate and Continuing Education (CCE) and member of the Subdivision and Development Appeal Board (SDAB). Joanne would like to continue to share the voice of the Industrial Sector in Taber along with promoting economic growth of all Taber and surrounding area businesses.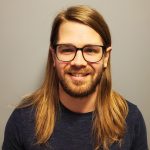 Travis Tams
Travis was born in Taber and is keenly aware of the importance of supporting local business. His family has a rich history of small business ownership, and he owns a portion of a family business in Taber IGA. He knows that every dollar for the local economy counts, and is truly thankful for his customers support. He attended Lethbridge College and graduated with a General Business Diploma with honors. He is grateful that he has the opportunity to play a role in encouraging Taberites to support the purchase of local goods and services. Outside of work Travis loves spending free time with his wife, children, family and friends, particularly outside at the lake. He believes he can be a valuable contributor to the Chamber and is eager to learn from others within the business community for the betterment of the town that has played such a vital role in his life.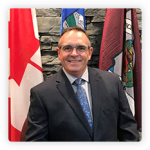 John Turcato - MD representative
John was born and raised in Taber, operating a 3rd generation farm.
Married tohis wife Gina for forty years, they have 4 children - 3 sons and a daughter as well as 2 granddaughters.
As well as running the family farm, he's have been involved in the drilling industry since 2004. He's been a member and leader in 4H, as well as serving various positions on the Taber Minor Hockey Board.
John enjoy serving my constituents, the challenge of Municipal politics and serving on the many committees as an MD Councillor.
This last years, he's been happy to serve as the MD representative on the Taber & District Chamber of Commerce.
In his spare time, he enjoys time with family, curling, camping, hiking and travelling.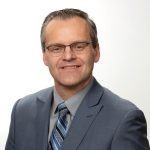 Bruce Warkentin
Bruce is a Chartered Public Accountant with MNP LLP's Taber office and joined the Chamber Board in 2009. Bruce lives in Taber with his wife and three children. He grew up in Vauxhall and graduated from the University of Lethbridge. He is the National Leader of Horticulture and Irrigation for MNP and serves on the boards of Taber & District Foodgrains Bank, Evangelical Free Church of Taber, Taber Community Action & Prevention Society and Thousand Hills Land Stewardship Foundation. In his spare time, he likes to work on community projects like the Taber Spray Park, Westview Playground, and preparing tax returns under the Community Volunteer Income Tax Program. Follow him as "The Tabrbeancounter" on Youtube, Facebook, Twitter, Instagram, and Linkedin for regular content on agriculture, tax, and community projects.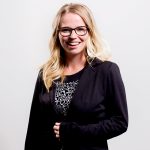 Elisha Willis -  President
Elisha is a born and raised Taber girl, she enjoys spending time with her 11 year old girl who is an active member of Dance Images here in Taber.  Being a part of the community is very important to her, which started at the young age of 18 when she started her sales career at the Taber Times.  Since then she has gone to the Lethbridge college and received her Business Marketing and Business Management diplomas.  Elisha feels that her media background, love for her community and drive for success will be a great asset to the Chamber Board.