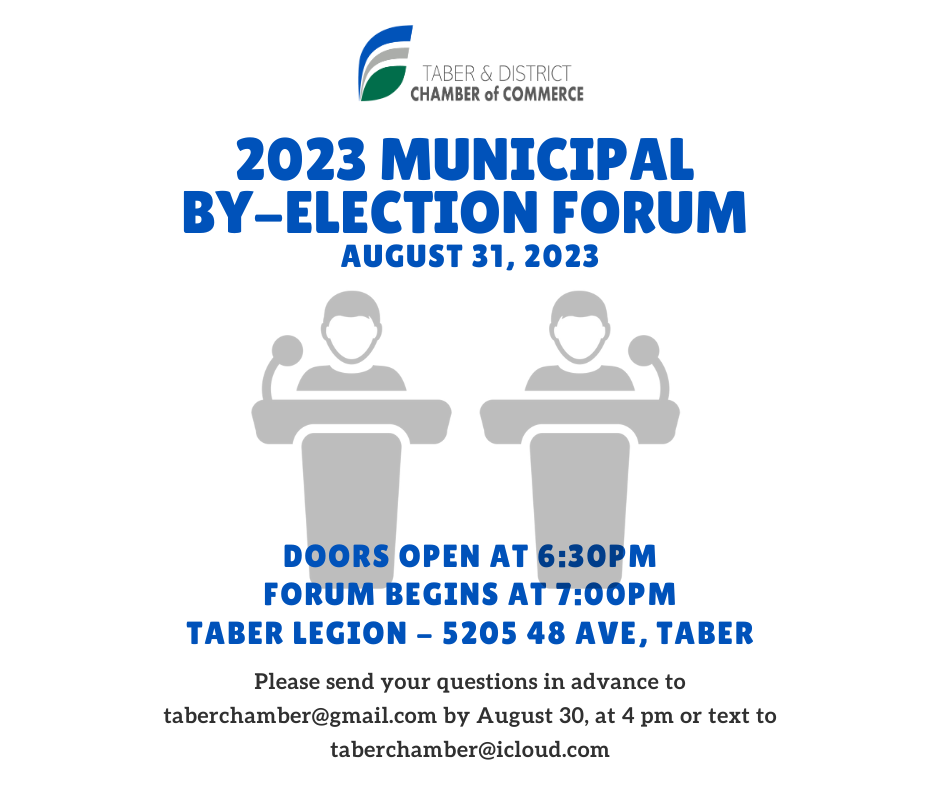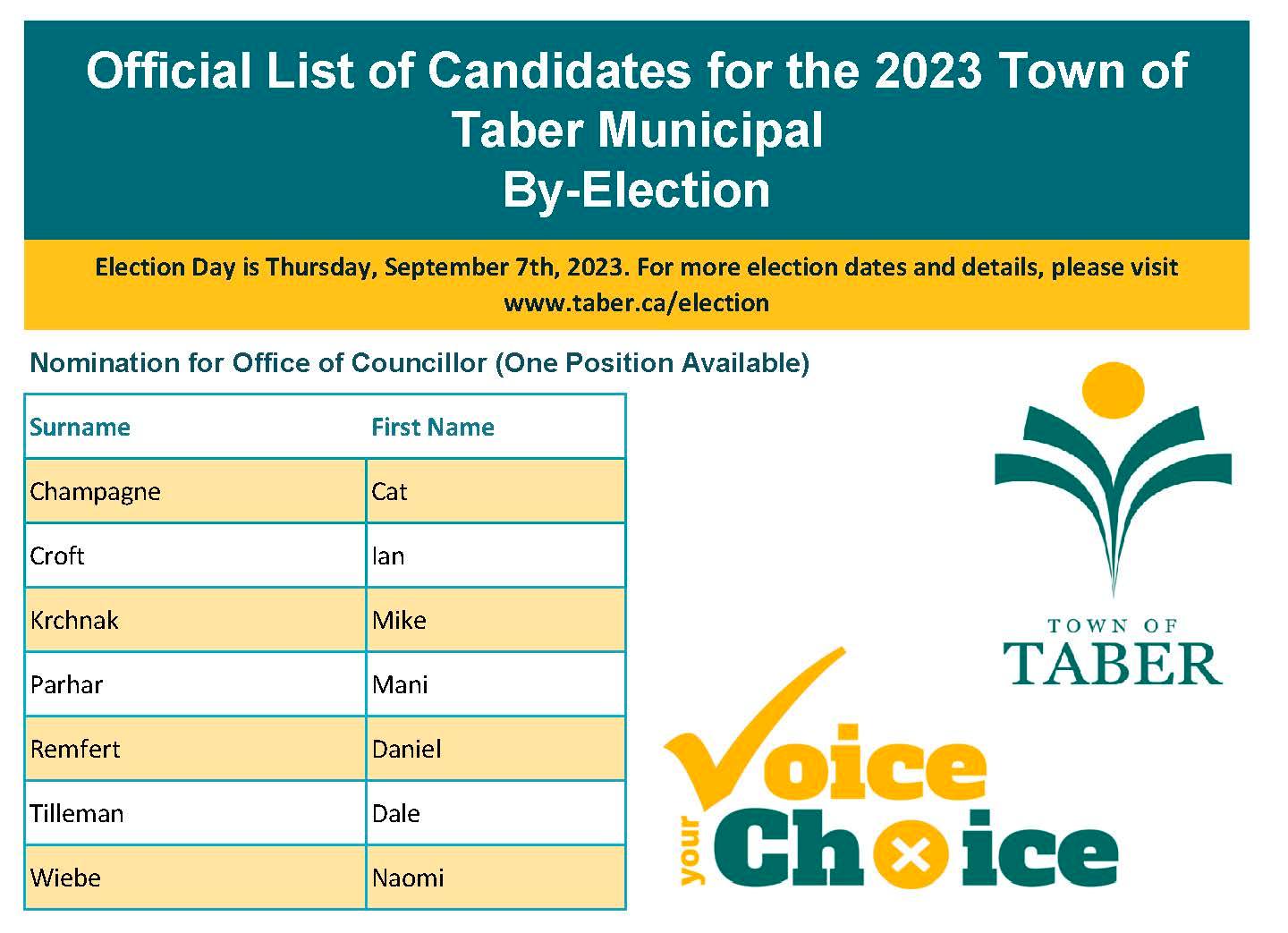 Municipal By-Election 2023
Election forums are hosted by the Taber & District Chamber of Commerce for all levels of government; professional moderators ensure a fair and unbiased platform. All Candidates are invited to participate in a public forum that will allow you to ask questions and/or assist you in forming an opinion to help make your decision on election day.
Questions were taken ahead of the forums. We'd like to thank everyone who submitted and regret we were unable to ask all the questions.  We hope you were able to get enough information to make an informed decision come election day.