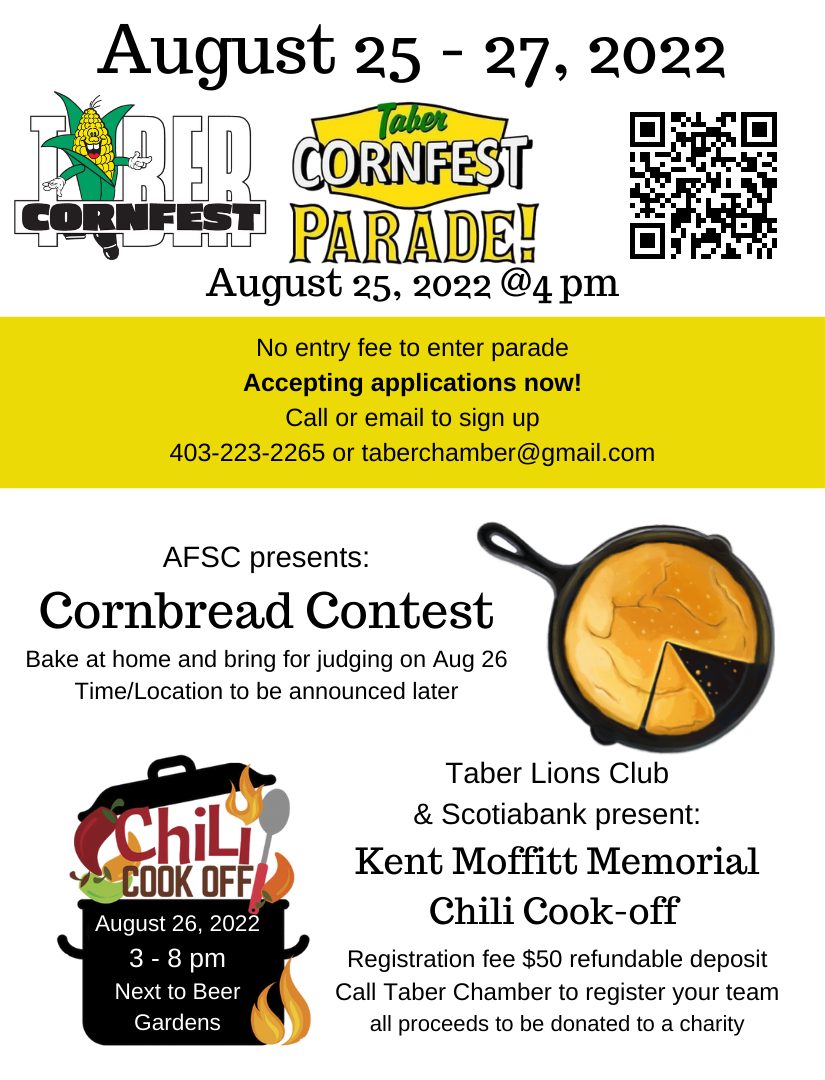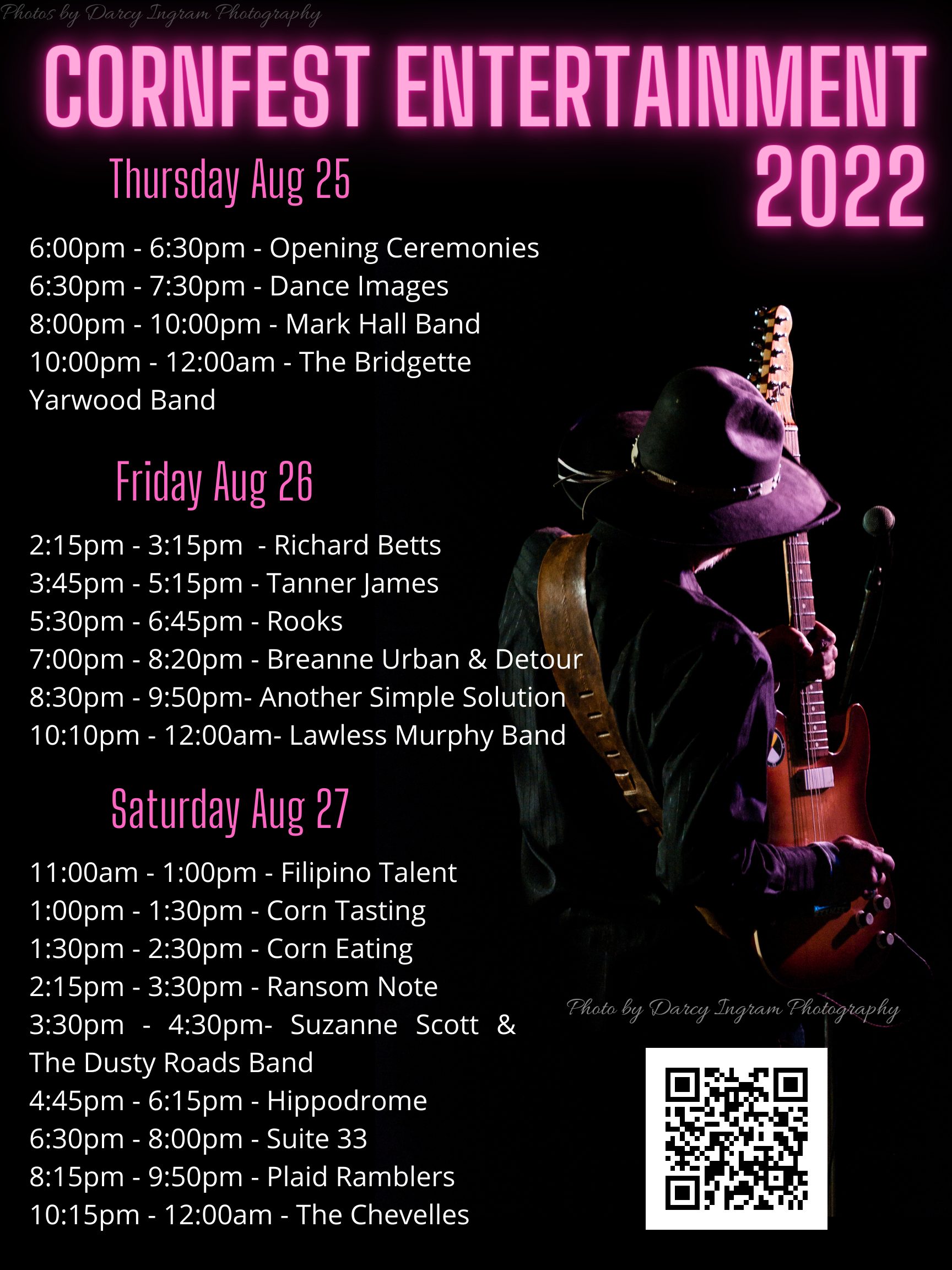 Taber Cornfest is the largest FREE family festival in western Canada, thanks to the generosity of sponsors listed on this page, and many others! People come in large numbers from near and far for two days of fun, entertainment, exhibitions, displays, a large Show and Shine of classic and many other character cars, a midway of rides, and a variety of other events, as illustrated in the images above. Corn is King at Cornfest, and the famous Taber vegetable is celebrated in displays, events and of course in food. You have to be here to see what all the fuss is about. We believe you will find out for yourself why Taber corn rules!
Every year in August on the last full weekend before the long weekend, the Taber and District Chamber of Commerce hosts the largest free family festival in western Canada. It celebrates with music, entertainment, rides, chili cookoff, show and shine, skateboard corn-test, huge fireworks, and much more! Come for the corn and stay for the fun! You can find us in Confederation Park at 50 ave/50 street.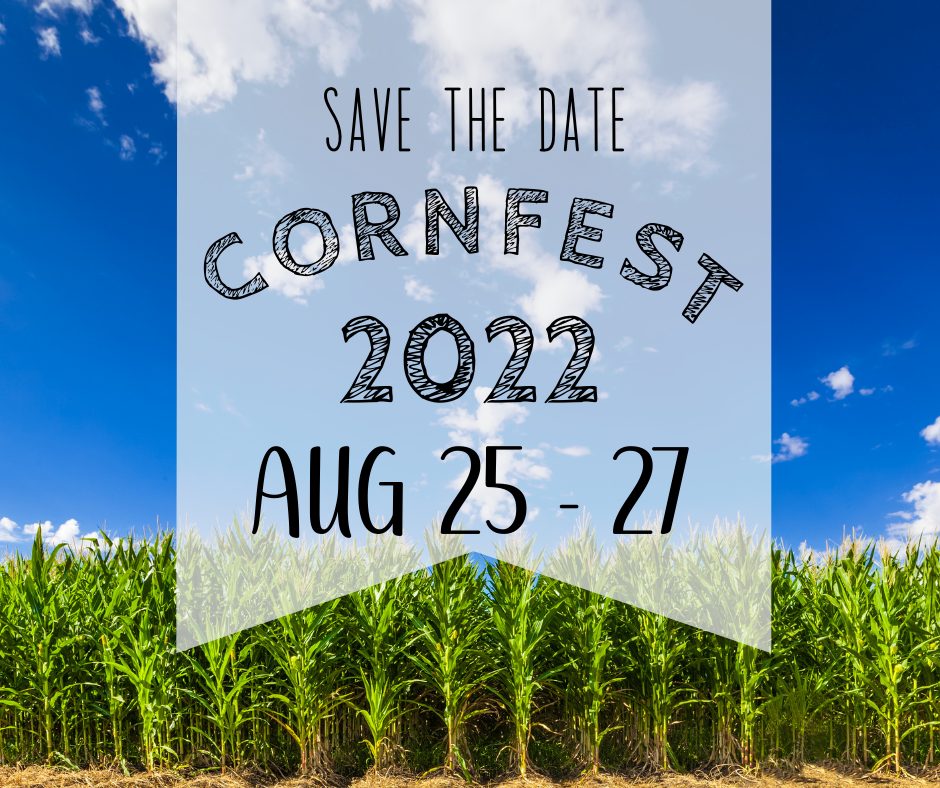 Cornfest 2021 - Watch the Live streamed event right here!
Our Facebook page will contain the most up-to-date information about Cornfest as well as other social media pages including Twitter, LinkedIn & Instagram.  So stay tuned to keep up on all the latest developments of Cornfest 2022 slated to take place August 25 - 27, 2022.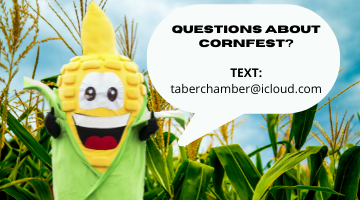 Another year done!
Many thanks to all the sponsors and attendees and most of all the volunteers that make this happen every year! There are so many people behind the scenes that just don't get thanked enough so I'd like to thank them for doing what needs to be done quietly and exceptionally because it needs to be and not just for the status or recognition that comes with it. We need you! We appreciate you! You know who you are so thank you so much for making my job just that little bit easier.
Cornfest made possible by these generous sponsors in 2022 to be announced soon