Things to Do/See in Taber
The Aquafun Centre is one of the finest and most varied aquatic leisure facilities in Southern Alberta. Inside, you will find three distinct pools and the following amenities:
• 200-foot water slide
• Children's play lagoon
• Hot tub
• Rapids channel
• Sauna
• Steam room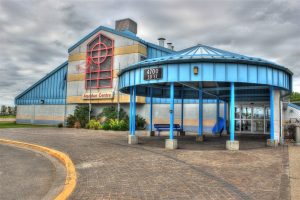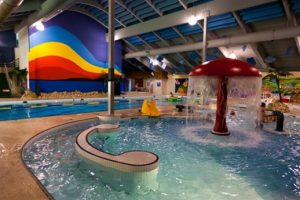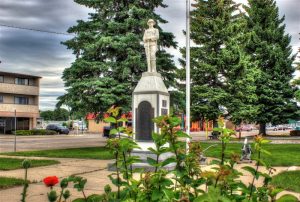 The Taber Branch of the Royal Canadian Legion (GWVA) was organized shortly after WW1, on April 10th, 1919. In 1920 the members decided to erect a monument to honour the 25 men who did not return from the war
The Monument is entirely the work of the veterans except the statue.
A local veteran Thomas Love posed for the picture, the photographs were then sent to Italy, where Master Sculptors completed what is said to be one of the most perfect replica of a Canadian Soldier.
The Memorial stands in the Municipal Park close to the center of town, and was unveiled on July 11, 1928. It has since been formally presented to the Town of Taber, and they are responsible for the upkeep of the site.
All of the branches November 11th ceremonies take place at the cenotaph. 
To the Glorious memory of the men of Taber District who died in the Great War 1914-1918
Town of Taber Confederation Park
Corner of 53st, 50 Ave Taber, Alberta, Canada
Built in 1994 this 36 foot tall corn stalk is a symbol of the famous Taber Corn. It represents the quality, taste and success of Taber Corn throughout Western Canada. The corn Stalk was refreshed in 2017.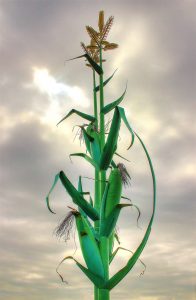 Ken McDonald Memorial Sports Park features a football stadium, baseball diamonds & soccer pitches. "Ken Mac" is the go-to place for local sport events. 
403-223-5544
7301 50 Street
Taber, Alberta, Canada
VISIT WEBSITE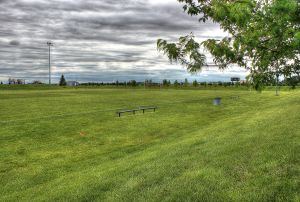 Take a Peek at the Playgrounds Around Town!
Confederation Park (50th Avenue and 50th Street)
Ernest Meyer (53rd Street and 40th Avenue)
Heritage Park Playground (Homestead Place Crescent)
Ken MacDonald Playground (7301 50th Street)
Kinsmen Playground (5709 58th Avenue)
Kiwanis Playground (4222 52nd Street)
Lions Playground (5203 53rd Street)
Majestic Playground (58th Avenue and 46A Street)
Park 75 Playground (58th Avenue and 49th Street)
Quality Living Playground (4700 63rd Avenue)
Park Place Playground (4686 62nd Avenue)
Magrath Playground (4812 41st Street)
Located in Confederation Park in Taber, these fields can be booked by calling the Town of Taber Parks and Recreation Department. 
403-223-5544
Corner of 50 Street and 50 Avenue
Taber, Alberta, Canada, T1G 1T1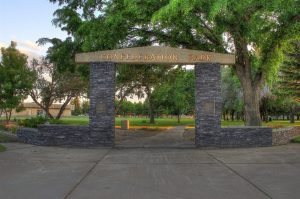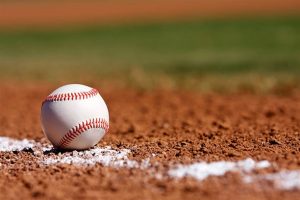 The Taber Bowling Centre offers League Bowling for all ages, Open Bowling.
Birthday packages & Staff Parties.  OPEN BOWLING
Friday - 4:00 – 9:00 p.m.
Saturday 2:00 – 8:00 p.m.
Sunday - Call in advance to book
403-223-8822
5411 64th Ave
Taber, Alberta, Canada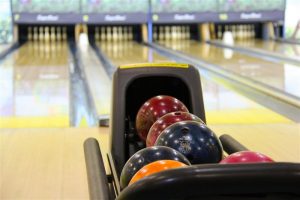 The Taber Spray Park is open daily from 10 AM to 9 PM during the summer.
The Spray Park will be open on June 12th, 2020 until September (weather dependent).
Due to COVID-19, we ask all users to adhere to public health orders and practice good hygiene by washing their hands before and after using the Spray Park. Please do not use the Spray Park if you are feeling ill or experiencing symptoms.
Location
The Spray Park is located in Confederation Park, near the corner of 50th Avenue and 48th Street.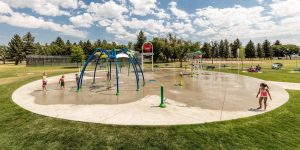 Confederation Park is comprised of approximately 11 acres of land and contains a playground, picnic tables, an arts and crafts centre, the Parkside Manor Senior's Centre, tennis courts, two ball diamonds, a gazebo bandstand, Spray Park and a new Skatepark.
The park is the central site for many special events such as Taber Cornfest and Canada Day. On Sundays in the summer, many families are found picnicking in the park and enjoying the musicians playing from the bandstand.
Corner of 50 Street and 50 Avenue
Taber, Alberta, Canada, T1G 1T1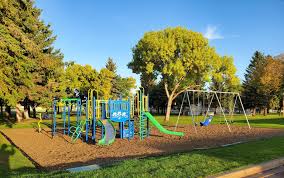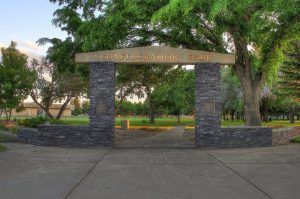 The Town of Taber is proud to announce that we are hosting a Farmers' Market in 2020! 
Event Details
When: Thursdays from 4-7 PM (June 18th - September 10th)
Where: Confederation Park (in the case of inclement weather, the market will be moved indoors to the Community Centre Auditorium)
Vendor Information
If you are interested in becoming a vendor, please contact our Arts, Culture, and Events Coordinator or apply using the forms below:
COVID-19 Precautions
Please adhere to social distancing at all times, and respect the precautions vendors have put in place. We encourage residents to wash their hands before and after visiting the market. We will also make sanitizer available for visitors.
Visit their Website & Facebook page

The Taber Golf Club is a Championship 18 Hole golf course with restaurant.
403-223-2951
4909 44 Street
Taber, Alberta, Canada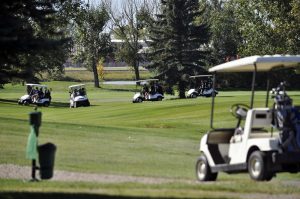 The Taber Gymnastics Fitness Club is a recreational gymnastics club dedicated to encouraging and supporting our many athletes to learn the skills of gymnastics through various activities and structured classes.
Our new facility includes a large matted floor, in-ground tumble track and in-ground trampoline with ceiling mounted harness, large foam pit, rope and silk suspended from the ceiling above the foam pit, rings, beams, bars, vault, and much more.
We do our best to provide children of all ages the opportunity to develop beginner, intermediate and advanced gymnastics skills in a FUN and controlled environment, using the CanGym Program.
Our new facility programming includes Beginner, Intermediate and Advanced CanGym classes (broken down by age and badge colour); Intro Parkour (Free Running); Acro and Tumbling; Kindergym; Recreational Cheer; Pre-competitive Gymnastics; Tiny Tot and Adult & Tot classes; Demo Group (who perform at GymFest each year).
Visit Website or Facebook Page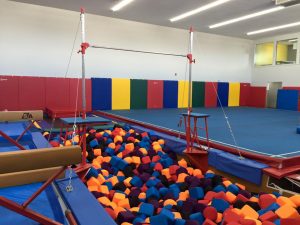 The Taber Irrigation Impact Museum focuses on the impact of irrigation on Taber's development. It showcases the irrigation systems and processes from early labour-intensive methods to the current computer technologies that growers use. Through the efforts of pioneer settlers and workers such as the Okamotos, and the constant modernization of irrigation systems, Taber continues to have a thriving agricultural industry with abundant production of crops such as sugar beets, pulses, beans, and the famous Taber corn.  Programs that are currently run at the museum include:
• Historical exhibits (changes three times per year)
• School and other group tours
• Historical research projects
403-223-5708
4702 50st, Taber AB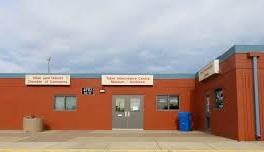 The Town of Taber Off Leash Dog Park has been developed for the use and enjoyment of people and their dogs. It is located along Highway 864, before the MD Park area, and right next to the Trout Pond. There is a open parking lot out front. The park itself is a large fully enclosed green space featuring agility equipment, benches, a few trees, and a gravel path that goes around the entire park. There is a water and waste station.
Handlers are responsible for any injuries or damages caused by dogs under their control and must clean up after dogs in their control.
-The Town of Taber is not liable for damages or injuries through miss-use, or caused by patrons of the park.
-Dogs must be licensed and have fully cycle, current vaccinations.
-Dogs must be older than 4 months.
-Dogs must be in view and under control of their owner at all times.
-Handlers must have possession of a leash at all times, and on=leash outside the park.
-Dogs displaying aggressive tendencies must be muzzles or removed from the park.
-Handlers are limited to a maximum of 3 dogs at any one time.
-Female dogs in heat are prohibited.
403-223-5500
West of Hwy 864
Taber, AB, Canada, T1G 1T1
Thank you for your cooperation and enjoy the park!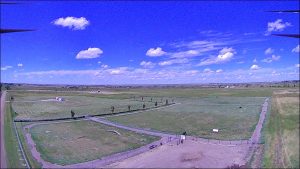 Taber Public Library is a proud member of Chinook Arch Regional Library System, a cooperative of 33 public libraries in Southwest Alberta. With your library membership, you have access to the collections and resources of all Chinook Arch member libraries.
It is the mission of the Taber Public Library to meet the informational, educational, recreational and cultural needs of the community.
Taber Public Library abides by the Canadian Charter of Rights and Freedoms and we proudly support the Canadian Library Association's statement on intellectual freedom.
Taber Public Library is proud to provide an environment where one can discover and share, change and shape, nurture and grow.
403-223-4343
5415 50 ave, Taber AB
VISIT WEBSITE
VISIT FACEBOOK PAGE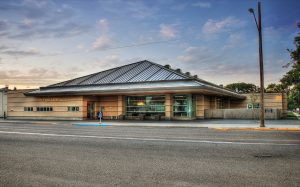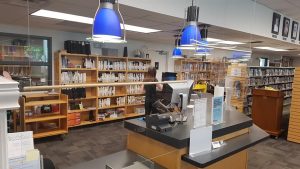 Taber's Skate park boasts a world class design and is ideally located in Confederation Park next to the Spray Park and baseball diamonds. 
4820 50 ave
VISIT WEBSITE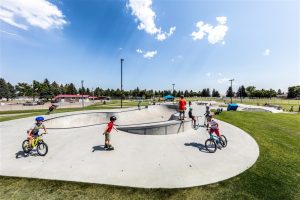 Catch fish, use non-motorized boats on the pond, camp, and enjoy great walking trails at the Taber Trout Pond!
Camping: All you have to do is park at one of the nine sites, call 403-223-5544 (3) to register and pay, and then sit back by the fire and enjoy your s'mores! Visit taber.ca/camping for full details and regulations.
You can find more information about the full Trout Pond / West Trail Project by visiting taber.ca.
403-223-5500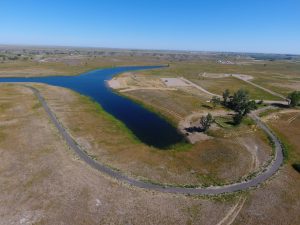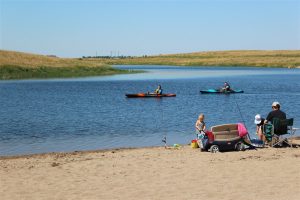 Things to Do/See in MD of Taber/area
Racing or recreational, come and practice your skills! The Taber Motocross Association's track is a large, challenging layout. The club is family-oriented and also provides a small track for the 50-cc bikes.
403-223-3541
Hwy 864
MD of Taber, AB, Canada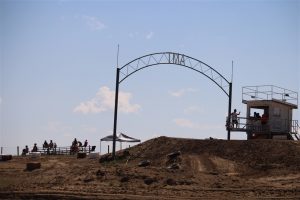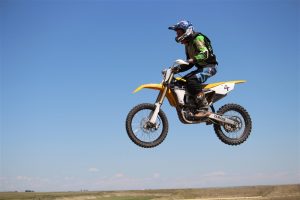 Located just 4km North of the Town of Taber along Highway 864, this campground offers excellent amenities including: ball diamonds, free firewood, horseshoe pits, playground, trails and walking paths and beach volleyball courts.
Nightly Rates
$25 Stall With 15 AMP Power
$30 Stall With 30 AMP Power
$150 Group Area Rate
Phone: 403-223-0091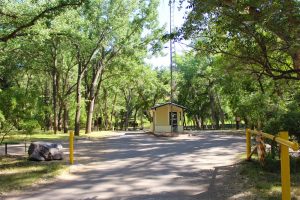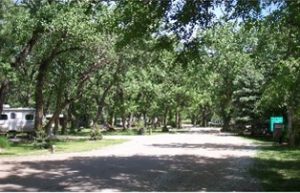 This facility is Western Canada's Newest and Largest Shooting complex! It's an excellent location for recreation sport shooting enthusiasts of all disciplines including archery, black powder, long range rifle, pistol and cowboy action shooting.
The facility includes a 3D Archery range, a 600 meter rifle range, a 100 meter rifle and pistol range, a 200 meter rifle range, a 50 meter pistol range and a 6 acre cowboy action range.
Parking for approximately 300 vehicles is planned along with future development which could include a trap, skeet, and sporting clays shooting range and day camping area to support competitive events at the shooting complex.
Hwy 864
MD of Taber, Alberta, Canada
VISIT FACEBOOK PAGE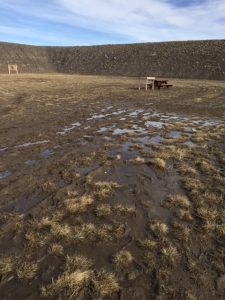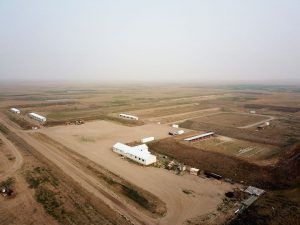 Willow Park is a fantastic location to host large family or business events with kitchen facilities, picnic tables, a playground, disc golf course and a skateboard park.
508 – 2nd Street West, Barnwell
MD of Taber, Alberta, Canada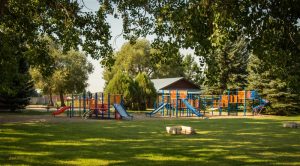 Barnwell Public Library is a proud member of Chinook Arch Regional Library System, a cooperative of 33 public libraries in Southwest Alberta. With your library membership, you have access to the collections and resources of all Chinook Arch member libraries.
Sunday Closed
Tuesday 01:00 PM - 06:00 PM
Wednesday 01:00 PM - 05:00 PM
Thursday 01:00 PM - 05:00 PM
Friday 01:00 PM - 05:00 PM
Address: 320 Heritage Road
VISIT WEBSITE
VISIT FACEBOOK PAGE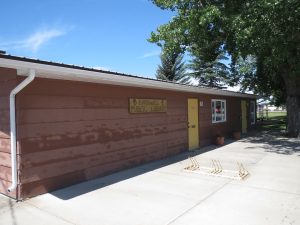 The 9-hole Enchant Golf Club in Enchant, AB is a public golf course. Enchant Golf Club measures 2983 yards from the longest tees.
Visit their Facebook Page
Features
Baseball / Softball Diamond
Free Firewood
Horseshoe Pits
Laundromat
Picnic Shelters
Playground
Potable Water
RV Dump
Showers
Trails
Walking Track
Washrooms
Location
Southwest side of the Hamlet of Enchant on highway 526 Range Rd 184, Enchant, AB T0K 0V0
Park Fees
Park fees are list on the:  Park Services Fees Page
Phone: 403-739-2245
VISIT THEIR FACEBOOK PAGE

Located within Grassy Lake, about 33km east of Taber on Highway 3 with amenities including:
-24 power stalls  (6 w/power, water and sewer)
- Tent sites
- Playground, horseshoe pits, nearby  ball diamond, picnic shelter
- Free firewood
403-655-2586
Box 663
MD of Taber, Alberta, Canada, T0K 0Z0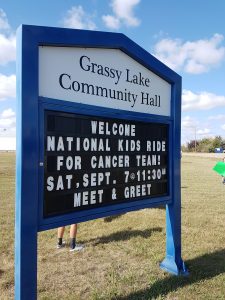 Grand Forks Park and Campground is located 3 miles north, half a mile east and 4 miles north of the Hamlet of Grassy Lake.
Features
Camp Kitchens
Fishing spots
Group Use
Natural Boat Launch
No Power Stalls
Outhouse Toilets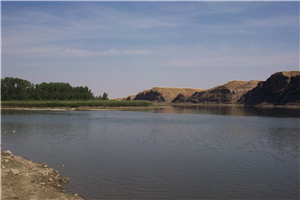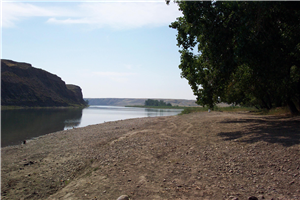 *Important Parks and Campgrounds Notice: 
Please see the linked document for the schedule for the re-opening of MD Recreation Areas and Campgrounds:
Stage 3 MD of Taber Recreation Areas Opening Schedule (PDF)
Location
Park is located in the Hamlet of Hays, on the Southern part of Park Drive across from Golf Pitch and Putt.
Park Fees
Park fees are list on the:  Park Services Fees Page
Features
8 Power Camp Stalls    
Fishing 5 Minutes Away (Scope Dam)
Free Firewood
Golf Pitch and Putt    
Golfing 10 Minutes away (Rolling Hills)
Kitchen Area with Power
Large Green Area Available for Group Gatherings    
Picnic Shelter
Pit Toilets
Playground Nearby    
Potable Water
Tent Camping Sites are Available    
Walking Trail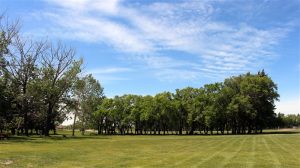 The Vauxhall Academy of Baseball will strive to provide students and athletes the best coaching, training, facilities and education towards fulfilling their baseball and academic dreams. Our staff and the community will partner to provide young athletes an unparalleled baseball and rural Alberta life experience.
School Phone : (403) 654-2145
School Fax : (403) 654-4296
Address: 623 5 Ave N, Vauxhall, AB T0K 2K0
VISIT WEBSITE
VISIT FACEBOOK PAGE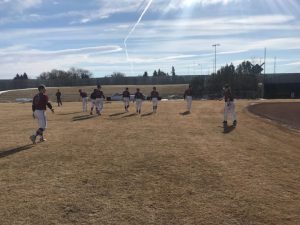 This market provide a venue for people to buy and sell produce merchandise which are produced in their own homes and gardens.
In light of the current COVID-19 situation and with considerable regret we have decided to be proactive and cancel the Vauxhall Farmers Market 2020 Season. We will miss working with our vendors and seeing our community coming out and supporting our little market. We hope to see you all again next year.
Please keep following our FB page. Vendors will be able to post their goods for sale here and let you know how you can get your hands on them.
Contact:  vauxhallag@gmail.com
Visit their Facebook Page
Vauxhall Golf and Country Club is located 50 min North East of Lethbridge, Alberta.
Vauxhall Golf Club is a 9-hole gem located in Southern Alberta near the town of Vauxhall.  The course is affordable, challenging and fun for all skill levels, with excellent greens and a great relaxed atmosphere.  There are different tee boxes for the "Front 9" and "Back 9" to make the course play quite differently for each "9" which gives the feel of a full 18 holes.
403-654-4085
Township Road 130, Vauxhall
MD of Taber, Alberta, Canada, T0K 2K0
VISIT WEBSITE
VISIT FACEBOOK PAGE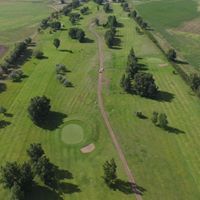 King Arthur's Lake Front Resort RV Park was professionally designed by Rolf Schwabe with your comfort and convenience in mind. Located south west of the Town of Vauxhall, this quiet retreat is complimented with nearby shopping and amenities.
Our lots are available on a seasonal basis and winter storage is included. Yearly rates start at $2100/year (cdn). If you enjoy quiet evenings relaxing on a deck with friends and family, we have pre-built decks and garden sheds in stock and available for purchase.
Southern Alberta is famous for it's sunshine and warm temperatures. Boating (up to 10hp), fishing and swimming from the sandy shoreline are all part of your experience and all at your door step. If golf is your game...the Vauxhall Golf and Country Club is a short two mile drive from the park. The lazy hazy days of summer never looked so good!!.
The park offers 190 serviced lots and we have included 10 oversize lots with 50 amp service suitable for motor homes in phase two. There is a large parking area to accommodate extra vehicles and guest lots are available. Feel free to make an appointment for a tour of the park before you reserve your vacation space
403-634-1824
Box 175, Vauxhall, AB T0K 2K0
Twp Rd 130, Old Taber Hwy (864) and Range Rd 165 Turnoffs
VISIT WEBSITE
VISIT FACEBOOK PAGE
1 mile North of Vauxhall on Hwy 36 Vauxhall, Alberta, Canada
Phone: 403-654-4052
Park Fees
Park fees are list on the:  Park Services Fees Page
Features
2 Kitchen areas
24 Power Camp Stalls
Ball Diamond Nearby
Day Use Area
Flush Toilets
Free Firewood
Free Showers
Group Camping Areas Available
Horseshoe Pits
Picnic Shelter
Pit Toilets
Playground
Potable Water and Fridges in Both
Potable Water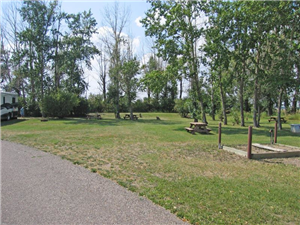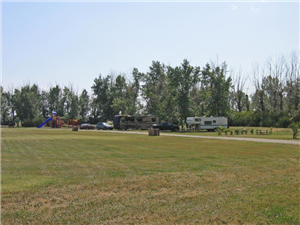 Vauxhall Outdoor Swimming Pool is located at 417 4th Street in our Community Multi Complex Building. The schedule may be subject to change due to attendance levels and weather conditions.
For Pool Admission Rates: Click Here
For July 2020 Pool Schedule Click Here
403-654-2577
417 4 Ave N, Vauxhall
MD of Taber, Alberta, Canada, T0K 2K0
VISIT WEBSITE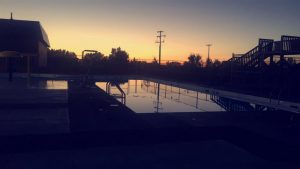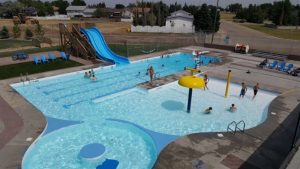 Known as the "Potato Capital of the West," visitors are immediately greeted upon arrival to the Town of Vauxhall by this unique landmark.  
Sammy & Samantha Potato were built in 1993 to advertise Vauxhall as the Potato Capital of the West. There was originally an old sign that advertised Vauxhall as the Potato Capital of the West that was the shape of a potato, called Sammy the Spud, made out of plywood and mounted on two poles. It was erected in the late 50's and had become very weathered. When a new sign became necessary the Town Council decided Sammy should have a mate - and so Samantha joined Sammy. Samantha is a red potato and Sammy is a white potato. They are located on the west side of Hwy 36 at the south end of the town of Vauxhall.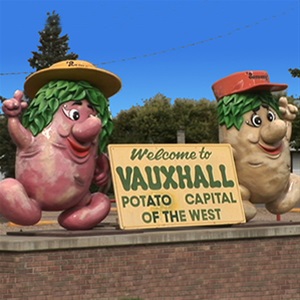 MADD - Visit their Website and Facebook Page
Mother's Against Drunk Driving - Our mission is to stop impaired driving and to support victims of this violent crime.General Inquiries/Volunteer Opportunities EMAIL:maddlethbridgearea@gmail.com TOLL FREE: 1-800-665-6233 ext. 316 Victim Support please contact Anita Huchala @ 403-331-0362
Communities in Bloom - Visit their Facebook Page
Taber Communities in Bloom encourages pride, beautification, environmental responsibility and improving quality of life through community involvement. contact gjholman2@gmail.com
Taber Food Bank - visit their Website or Facebook page
The Mission of the Taber Food Bank Society is to meet the real and immediate food needs of the applicants in Taber and surrounding area, while working toward long term solutions for this in hunger and poverty.
Taber Youth Employment Group - Visit their Website or Facebook Page
The Taber Youth Employment Program (YEP) is a project under Taber & District Community Adult Learning Association and is funded by the Government of Canada's Youth Employment Strategy Program.
YEP is a 19-week employability skills based training program that offers 7 weeks (210 hours) of in class training and support (8 students per intake), followed by 12 weeks (420 hours) of work experience. Students earn current provincial minimum wage per hour in class and on work experience. YEP reimburses work experience host sites (employers) current provincial minimum wage per hour to a maximum of 420 hours over the scheduled 12-week work experience.
For more information, please contact our YEP Program Office in Taber, AB at 403-416-5115.
The TANGO Foundation (Taber Assisting Nations through Global Outreach) was founded in Taber in 2013 out of a desire to share the talents of the Taber community with 3rd world countries around the globe.
We aim to provide a safe and caring environment that is conducive to maintaining animal health and welfare in our community.
Contact: taberlostpaws@gmail.com or 403-360-6448
Local Clubs/Organizations
Community Sport Associations